Branch Leadership 2018-2019
 President:  Joyce Mackler mackler1@comcast.net
 Treasurer:  Ellen Wright ellen.p.wright@gmail.com
 Secretary:  Pat Davidson pakdavidson@yahoo.com
 Membership: Pat Reilly-Butcher patreilly-butcher@comcast.net
Reservations:  Barbara Johnson barbrjohnson@gmail.com
Programs:
Newsletter: Mikki Madden mikssterlingstyle@gmail.com
---

Newsletters
For Newsletter information, please contact Mikki Madden at mikssterlingstyle@gmail.com
---
Join US!
Download the 2019-2020 MEMBERSHIP FORM
---
Meetings and Events
2019-20 Meeting dates: All held at Manor House on Middleford Road in Seaford, DE. Dinner and program beginning at 6PM. Dinner cost is $15.
September 25 – Seaford Museum
November 20
January 22
March 25
May 27
Book Group: Our book group will be merging with the Seaford Library book group.  They will meet the second Monday of every month at 4:00pm in the Allen Room.  There are 2 books each month from which to choose.  Read one or both and come discuss and fellowship with other readers.
Fall Fundraiser: Raffling off $100 gift certificate to Bon Apetite Restaurant on High Street in Seaford, DE. Tickets 3/$10 or $5 each. Purchase from any member or contact Joyce Mackler.
Proceeds to support AAUW Funds and Branch Projects.
Spring Fundraiser:  Geranium sales to benefit our Scholarship Fund happen at the end of April.  We raise over $2000 each selling season!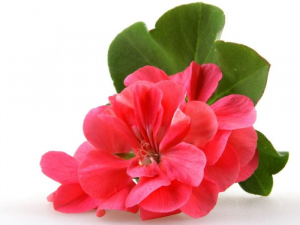 ---
Scholarship Offerings
High School
Deadline:             First Monday in April
Eligibility:             Open to women attending high school in their senior year; who are residents of Laurel, Seaford, Woodbridge, or Delmar School Districts; who will be enrolled full-time in a four-year college in the United States; and who will be working toward a B.A. or B.S. degree.  A minimum 3.0 GPA is required.
Award:                 Two $1000.00 scholarships will be awarded this year!
Contact:               Applications available from high school guidance office
Delaware Aerospace Academy Summer Camp
Deadline:             May 15
Eligibility:             A Seaford Middle School young woman enrolled in a science class.  Selection based on interest, application, and recommendation of science teacher.
Award:                 Tuition to overnight Academy in July
Contact:               Applications available from school science teacher.
CONGRATULATIONS to Alicia Molock for her 2018 summer camp award and experience.  Alicia is a local 8th grade student who also attends Academic Challenge program at Delaware Technical & Community College in Georgetown.  
Marcia L. Windley
6863 Atlanta Circle
Seaford, DE  19973
mlwindley@comcast.net